Screenshots of Farmhunter.
A tool can be described so well,
it's better if you can see some pictures.
Here are some Screenshots from the internal sites of
the farmhunter. You see the features and the
possibilities you had with the farmhunter.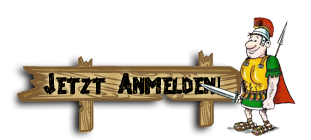 Screenshots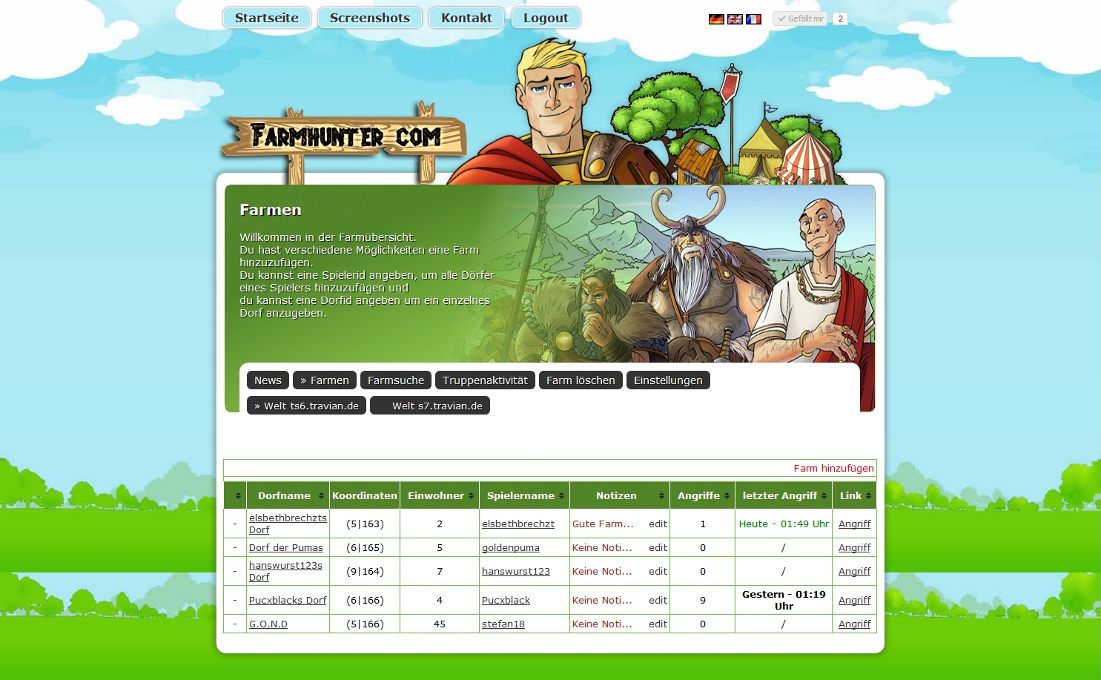 Farmoverview - Centrum of the Farmtool! You can start all your atts from here
---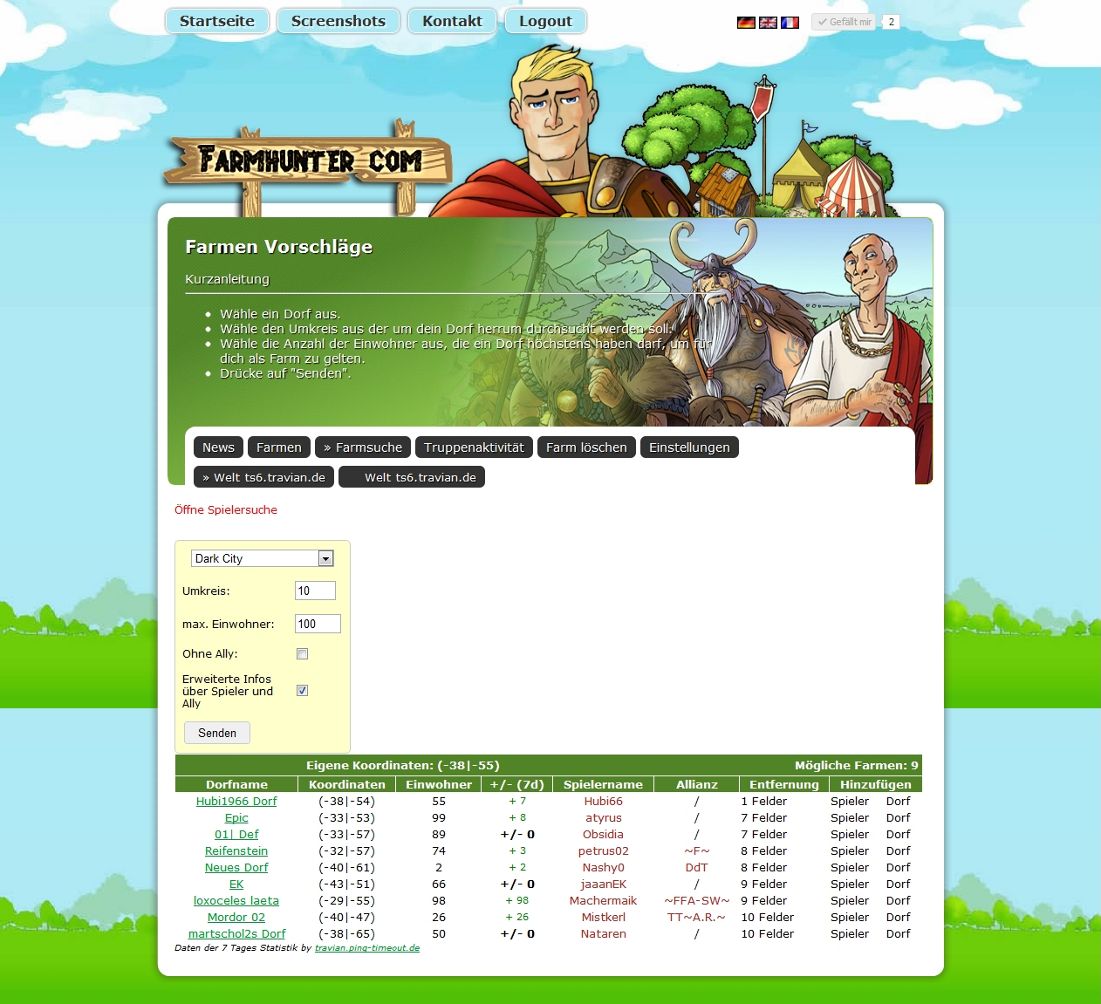 Search the area for good farms
and set them on you farmlist with only one click
---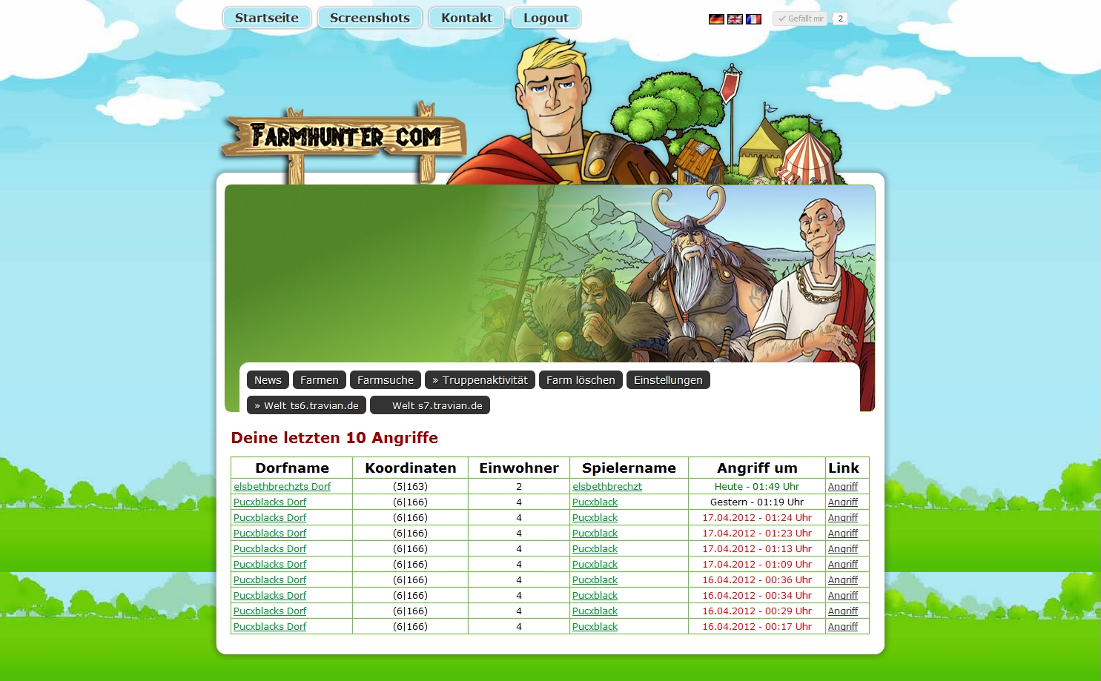 In the att history you see what
you or your second player already had farmed
---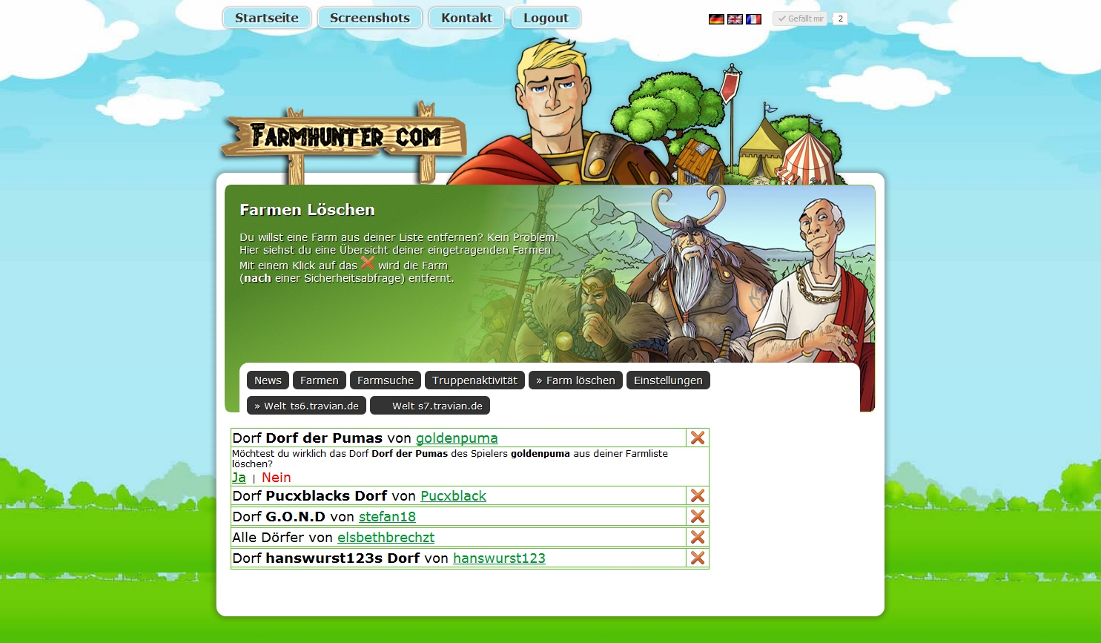 Of course you can delete an farm whenever you want
---
You have a couple of settings for you Farmhunter Account
---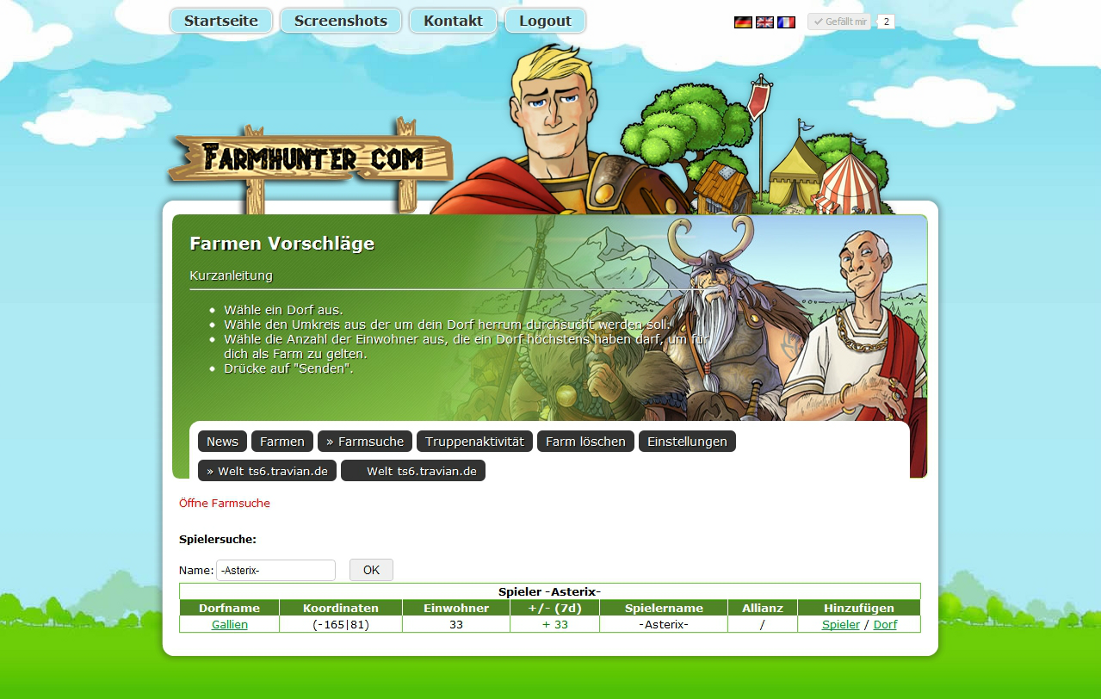 If you search for a specific player to farm him just use the playersearch.
---
to top